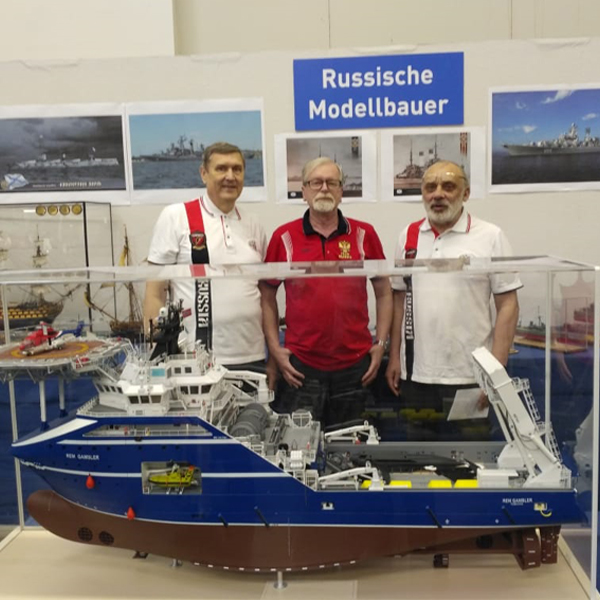 The public organization "Federal Ship-modeling Club of Russia" was organized in 2014.
The organization operates in the territory of: Russia, Europe and Asia.
The purpose of the creation of the Organization is to protect the general interests of its members in the field of:
 - development of bench ship modeling in Russia;
 - development of international relations and upholding the interests of the Russian Federation in international sports competitions;
- propaganda and popularization of bench ship modeling among the population.
The subject of the Organization is:
 - Formation of the plan of international competitions and events to attract the population to the employment of ship modeling in order to improve professional skills;
 - development of rules and regulations governing bench ship modeling;
 - representation of modellers, trainers, judges, to qualifying titles;
 - participation in the All-Russian and international competitions;
In its activities, the Federal Ship-Mode Club of Russia is guided by the Rules of the International Organization of Ship Modeling and Ship-Modeling Sport "NAVIGA" (WORLD ORGANIZATION FOR MODELSHIPBUILDING AND MODELSHIPSPORT), in part of the bench craft modeling.
The members of the club are ship-modelers, among whom there are numerous Champions and prize-winners of the Championships of Russia, World and Europe.
The club has repeatedly participated in the European model exhibition Intermodellbau, Germany, Dortmund, Westfalenhallen Dortmund, which is annually visited by at least 90 - 100 thousand spectators.
The club regularly participates in match meetings within the framework of the National Championships of European countries: England, France, Poland, Romania, Belarus.