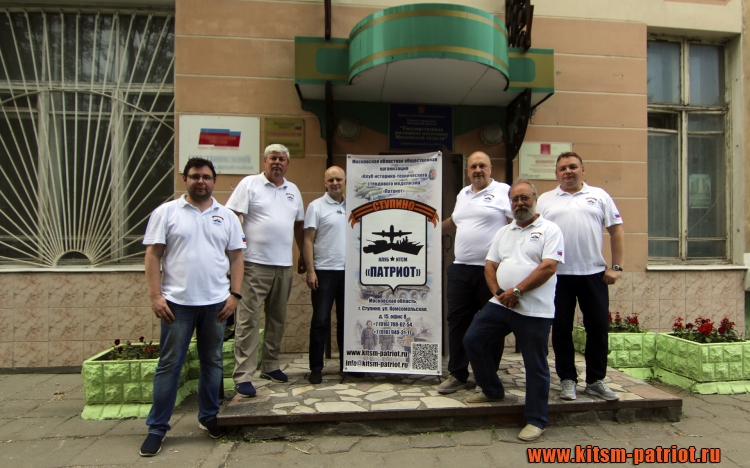 On June 8, the grand opening of the new premises of the Club Patriot took place. Apparently because of the suddenly started summer and the holiday season, not so many guests visited our modest event, but we were very glad to everyone who took the time and did not succumb to the temptation to spend a day off on the banks of the Oka River.
The right to cut the ribbon was entrusted to one of our young modellers - Semyon and the deputy head of the administration of the city district of Stupino, Skomorokhov, Boris Efimovich, who had said the opening speech before. After that, the guests were given a presentation of the club and our events.
In a relaxed atmosphere, Boris Skomorokhov and Alexander Ratsimor (adviser to the head of the Stupino city district) presented the deserved awards of the competition in Mosonmagyarovar (Hungary) to Victor Tsymbal. (In the near future we will post a more detailed report on our trip to Moson)
Well, then the guests proceeded to build models. Semyon built the SAU-100, and Vladimir IS-2, both models were assembled without serious remarks!
Recall that now the club's meetings are held on Thursdays and Saturdays, and in the first lesson we give the young modellers a model for assembling from the club's reserves for free.